Upcoming Events

𝐈𝐧𝐯𝐢𝐭𝐚𝐭𝐢𝐨𝐧 𝐟𝐨𝐫 𝟑𝐫𝐝 𝐈𝐧𝐭𝐞𝐫𝐧𝐚𝐭𝐢𝐨𝐧𝐚𝐥 𝐂𝐨𝐧𝐟𝐞𝐫𝐞𝐧𝐜𝐞 '𝐄𝐀𝐒𝐓 𝐀𝐍𝐃 𝐖𝐄𝐒𝐓 𝐀𝐓 𝐓𝐇𝐄 𝐒𝐓𝐀𝐆𝐄 𝐎𝐅 𝐍𝐄𝐖 𝐓𝐑𝐀𝐍𝐒𝐅𝐎𝐌𝐀𝐓𝐈𝐎𝐍𝐒 𝐓𝐇𝐄 𝐏𝐎𝐒𝐓𝐂𝐎𝐕𝐈𝐃 𝐂𝐇𝐀𝐍𝐆𝐄𝐒'
The COVID-19 pandemic significantly transformed the development of the world and its regions. The Western and the Eastern countries responded differently to the pandemic. The Western countries saw increasing economic hardship and social disturbances, which complicated the implementation of effective anti-crisis measures. In contrast, the steps taken in most Eastern countries were timely and effective, and, most importantly, adequate to the seriousness of the threat. The consequences will affect the internal political and economic development of different countries, as well the scale and depth of cooperation at the regional and the transregional levels, the essence of global processes, transforming the phenomenon of globalization.
The conference aims to analyze the main changes that have taken place since the beginning of the COVID-19 pandemic, as well as its aftereffects on the future development of various countries, regions and the world.
The conference will be held on 17th - 18th November 2021 and participation will be both online and offline.
Please follow the below links for more information:
Official website: Click here
Invitation letter: Click here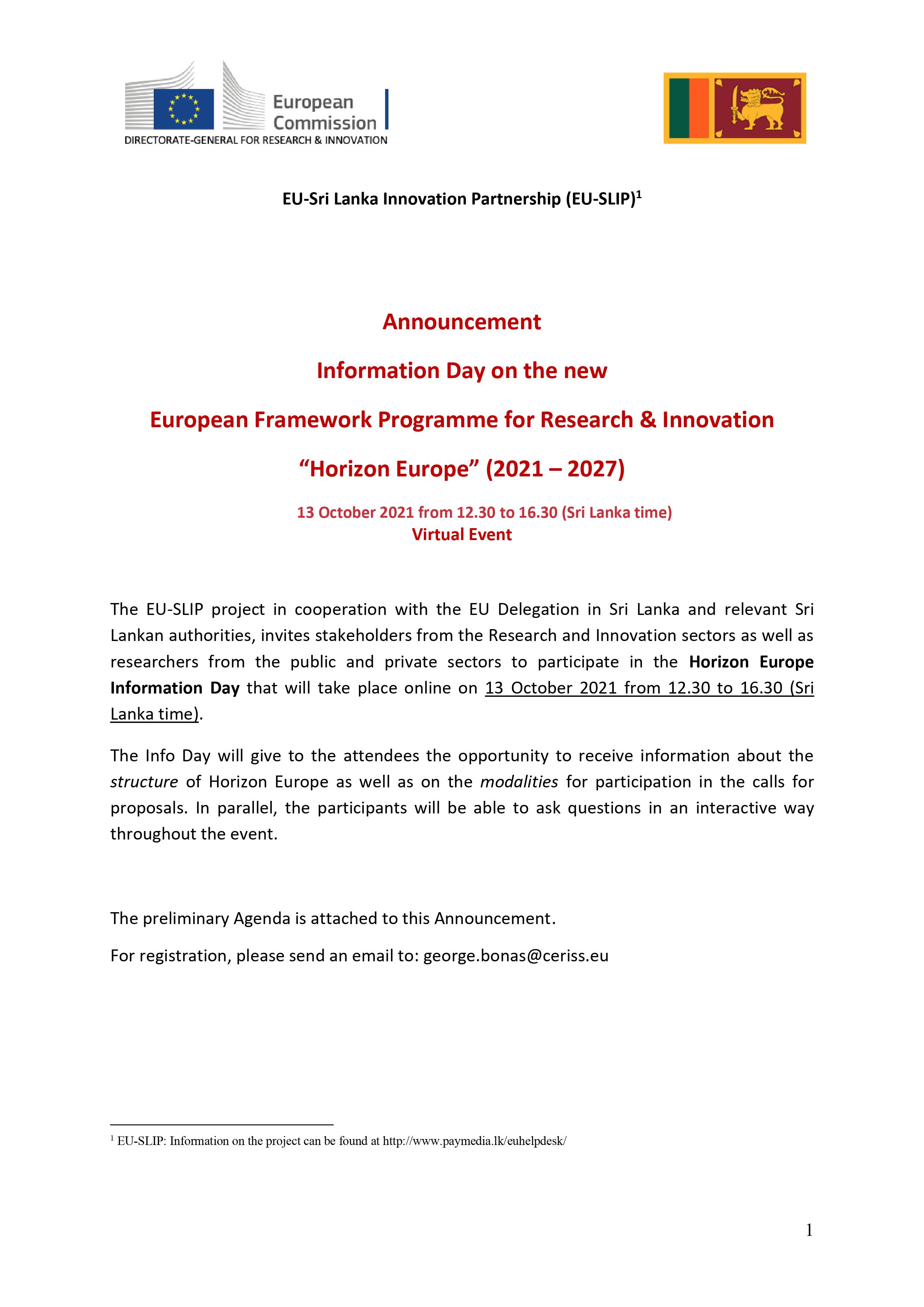 Horizon Europe - The EU-Sri Lanka Innovation Partnership project
The EU-Sri Lanka Innovation Partnership project (EU-SLIP) is organizing an online Information Day on the new EU's Framework Programme for Research and Innovation "Horizon Europe". The attached Announcement and Agenda provide further information on the event.
13th October 2021 from 12.30 pm to 4.30 pm (SL Time)
Announcement Info Day HE 2021_Sri Lanka Click here
Agenda Info Day Horizon Europe_Sri Lanka Click here
For registering please send an email to george.bonas@ceriss.eu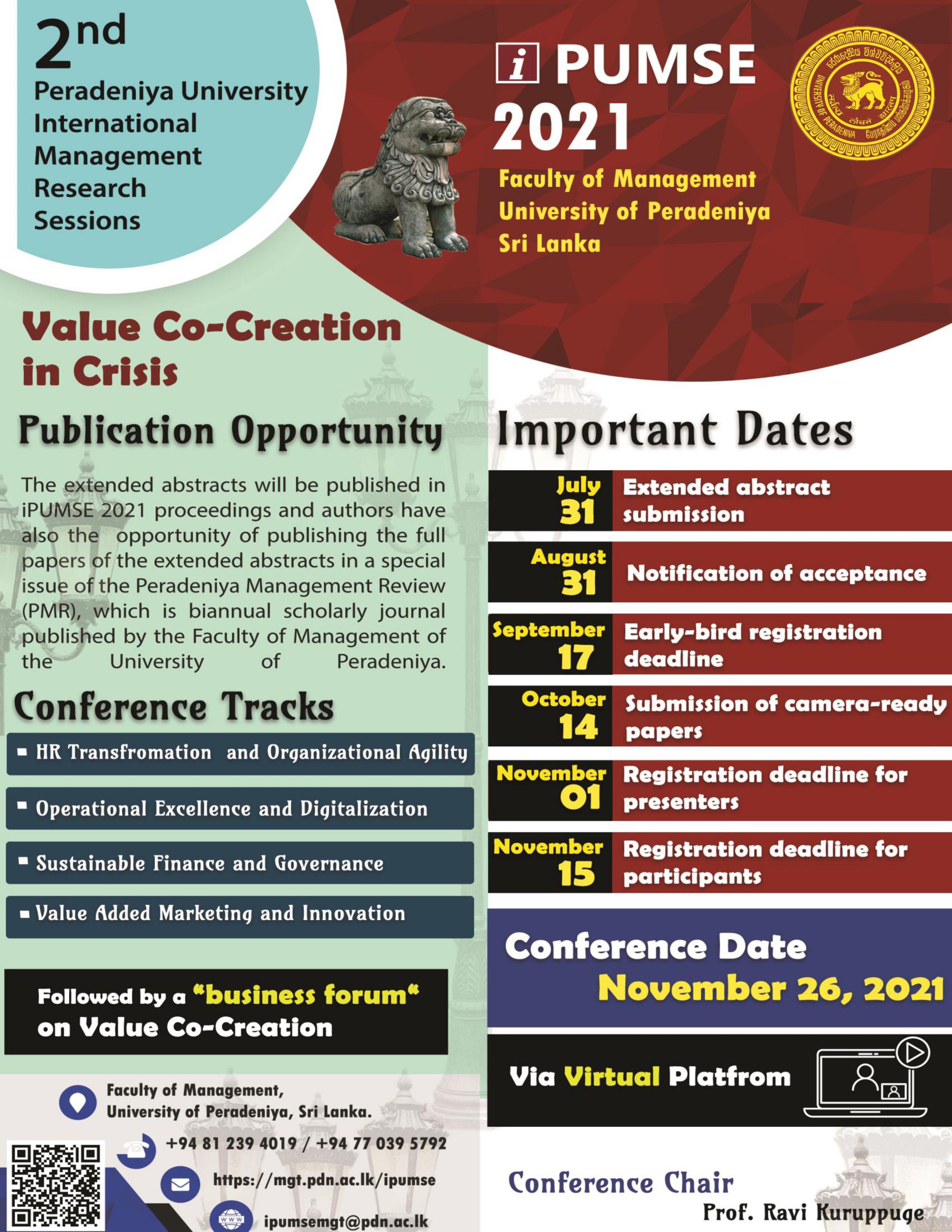 iPUMSE 2021
Faculty of Management, University of Peradeniya
More..