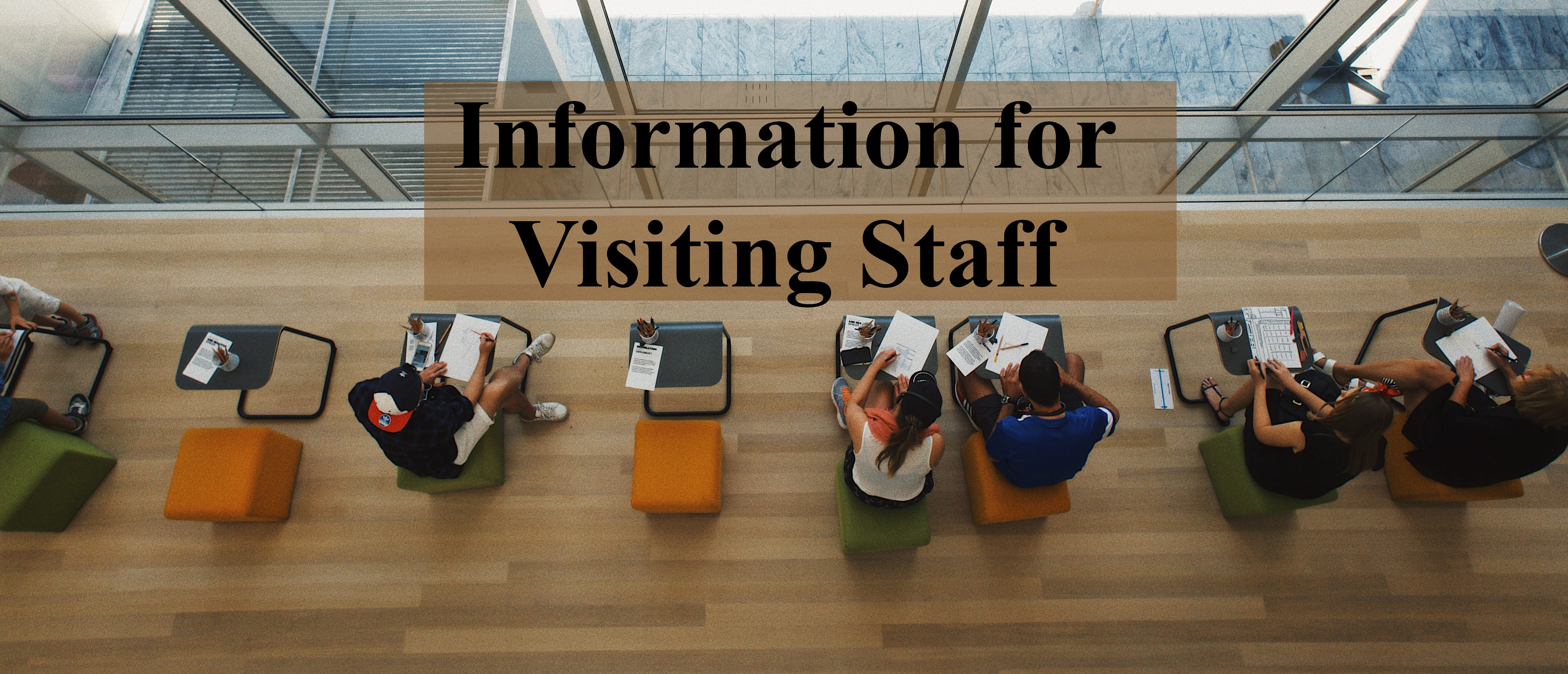 Information for Visiting Staff
University of Peradeniya welcomes staff members from universities around the world to enhance international cooperation in teaching and research.
University of Peradeniya receives many visiting academics throughout the year to all its Faculties via various platforms; viz.
Fellowships
Erasmus+ International Credit Mobility
Staff Exchange Programs between Universities
Delegations/Visits
Visas
For more information regarding obtaining a Sri Lankan visa visit the official website of the Department of Immigration and Emigration of Sri Lanka.Click here:
Information about arriving in Sri Lanka
The official website of the Bandaranaike International Airport (BIA) https://www.airport.lk/index provides answers to all your questions regarding Arrival in Sri Lanka, Immigration and Customs regulations, Baggage, Banks and Currency exchange.
English Language Requirements
A majority of lectures at the University of Peradeniya are conducted in English.
In Case of Emergency
You can contact,
Your supervisor/ Lecturer in charge from the Faculty
International Affairs Office – 081 205 9390.
Tourist Police Division – Hotline: 011 242 1451 , Kandy: 0813 837 392
119 (outside the University local emergency)
Important Links:
Our Location : https://goo.gl/maps/HFKsH5omQAHeuNEv9
Sri Lanka Tourist Police: https://www.police.lk/index.php/item/50
Tourist Police - Important hints for secure tour https://www.police.lk/index.php/item/514
Bandaranaike International Airport, Katunayake, Colombo https://www.airport.lk/index
Sri Lankan Airlines https://www.srilankan.com/en_uk/lk
Sri Lanka Tourism Development Authority (SLTDA) https://www.sltda.gov.lk/en
Tourist Map: https://www.srilanka.travel/tourist-map
Sri Lanka at a glance https://www.srilanka.travel/srilanka-at-a-glance