Other Opportunities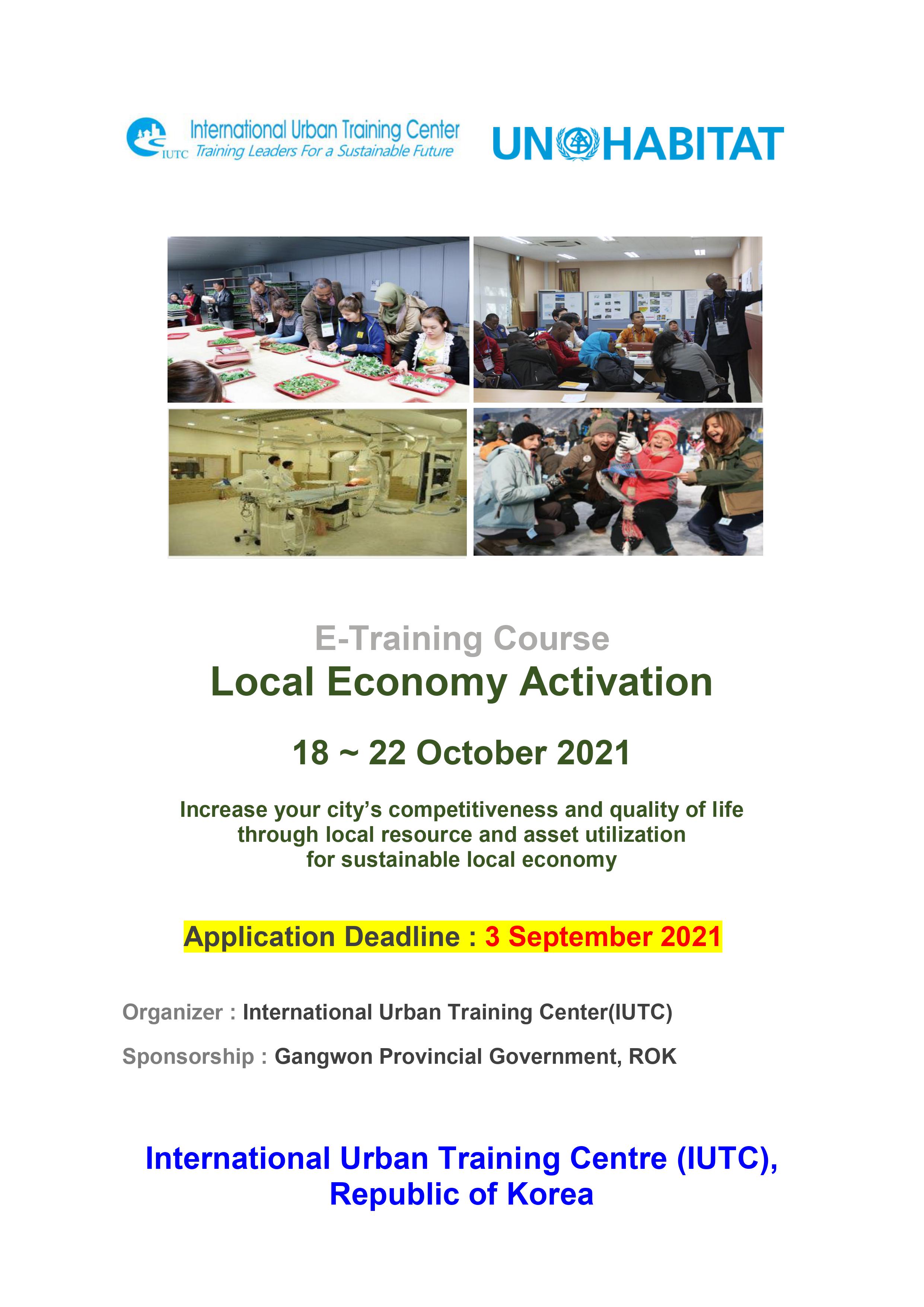 Call for IUTC Online Training Application : - Local Economy Activation 2021
International Urban Training Center(IUTC), as a world class capacity building institute, shares a great deal of valuable knowledge, technology, and experience on urbanization, environment, and sustainable local development policies of Gangwon province, the republic of Korea and global trends in the world.
Please find the the IUTC online training course brochure on "Local Economy Activation(LEA) 2021, including Application Form, Personal Information excel sheet and Agreeement on Personal Information Utilization as well.
Also, please be noted that this year training will be held online due to ongoing COVID-19 Pandemic and its mutant viruses.
Based on your participation in the thematic training online, we would like to assist you building up your practical implementation capacity on sustainable local activation in the city or local governmental level.
If you are interested in the LEA training program, please don't forget to send your application documents by the deadline September 3, 2021.
Training Period: 18—22 October 2021
Application deadline: 3 September 2021
Local_Economy_Activation_Brochure_2021
Agreeement_on_Personal_Information_Utilization
Applicant_(Personal_Information_format)
more information(IUTC website): http://iutc.gwd.go.kr
---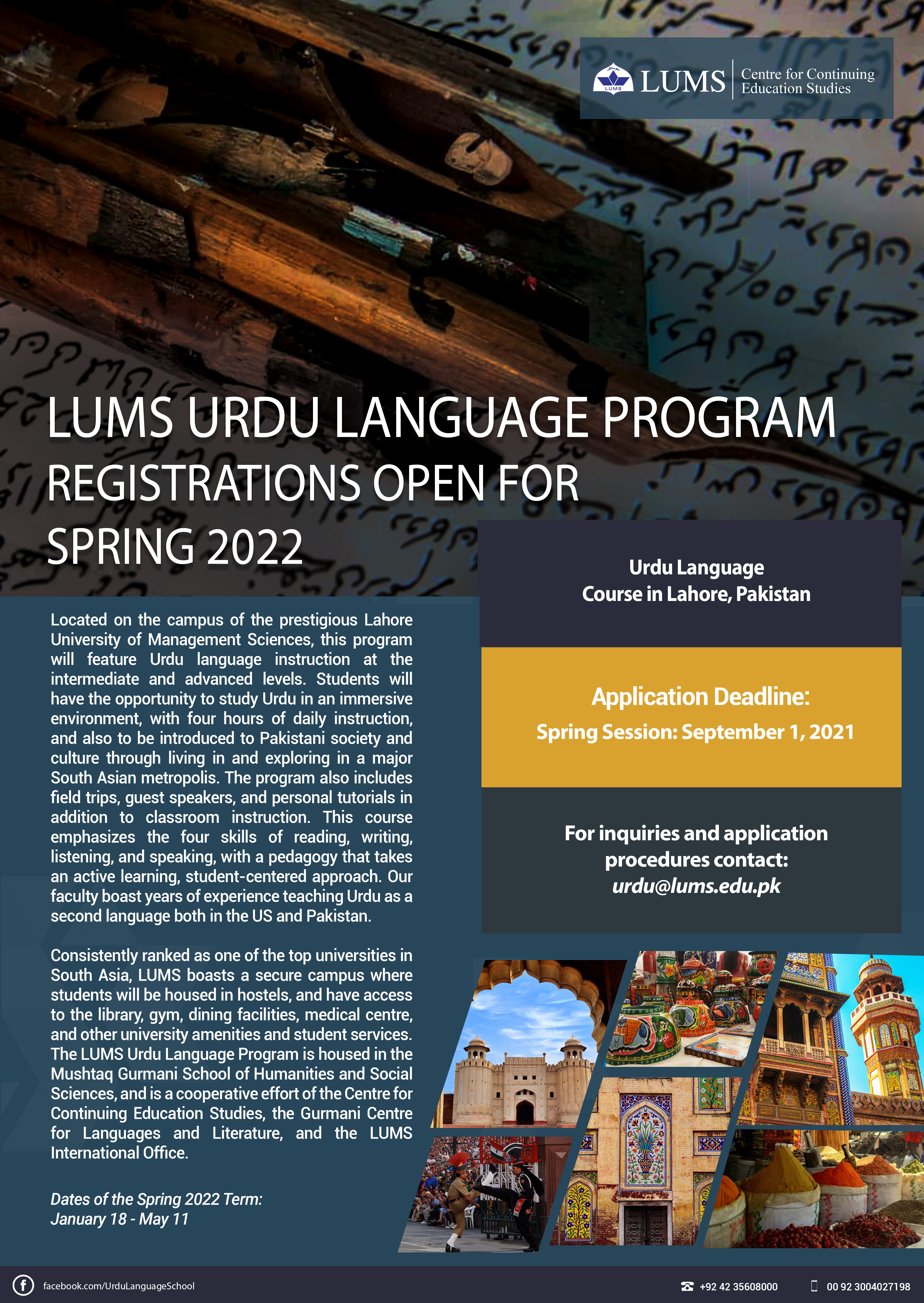 Urdu Language Program - Registrations open for Spring 2022
This program provides an opportunity for students from around the world to study Urdu language and literature and learn about Pakistani society and culture first-hand at LUMS, the leading university in Pakistan's cultural capital, Lahore.
Urdu is a key research language for students of South Asian history, geography, politics, art history, literature, cinema, religion, and other fields; we aim to provide an immersive program in Pakistan for students of Urdu as a second language that also will facilitate their other scholarly work in the region.
For more information about the program please see the attached or you may also visit our website: https://ces.lums.edu.pk/urdu-language-program.php
We aim to provide students with the opportunity to be immersed in a world of Urdu, both inside and outside of the classroom, using a student-centered curriculum that has been developed by a team of specialized instructors with extensive pedagogical training and experience in the United States. The deadline to apply to this program is September 1st, 2021. Any further inquiries can be directed to: urdu@lums.edu.pk urdu@lums.edu.pk or by replying to this email. Please don't hesitate to let us know if you have any questions regarding the program!
Facebook: UrduLanguageSchool
Twitter: lumsurduprogram
Instagram: lumsurduprogram
Facebook: OIALums
Twitter: OIA_Lums
Instagram: internationalofficelums
Please click the link for more info: ULP Infosheet
---